ITALY WINS THE COUPE DU MONDE DE LA PÂTISSERIE 2015!
ITALY ON THE TOP OF THE WORLD IN PASTRY ..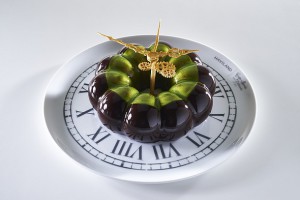 Italy has won the 14th edition of the Coupe du Monde de la Pâtisserie. 21 teams from all parts of the world – composed of a pastry chef, a chocolate specialist and an ice-cream maker – competed in front of 2'700 enthusiastic supporters in an exceptional atmosphere. The team captained by Emmanuele Forcone has been awarded the trophy after ten hours of intense competition where they demonstrated audacity, creativity and innovation.
This is the 7th time Italy makes the podium. The country's previous achievements include 2 gold medals (2015-1997), 2 silver medals (2011-2009) and 3 bronze medals (2013-2007-2001).
This 2015 edition of the Coupe du Monde de la Pâtisserie was absolutely dazzling in its modernity and virtuosity! The contest rules were tougher this year and aimed to offer an even moreexciting show. Indeed, the International Organising Committee introduced a new challenge for the candidates: in addition to the artistic piece made of sugar – composed for at least 50 % of
drawn and blown sugar – for the first time the candidates were required to integrate a whole block of sculpted Valrhona chocolate to their chocolate creation. This resulted in the most exceptional sweet gourmet masterpieces!
They also had to work with two blocks of ice of identical dimensions in order to present an artistic creation made of sculpted ice.
These technical challenges came on top of the demanding taste and aesthetic requirements of the members of the jury composed of Iginio Massari (Coach of the Italian team, winner of the 1997 edition), and Quentin Bailly (winner of the Coupe du Monde de la Pâtisserie 2013)
.
The final results :

Gold Medal – Italy
composed of Emmanuele Forcone, Francesco Boccia and Fabrizio Donatone

Silver Medal – Japan
composed of Kazuhiro Nakayama, Junji Tokunaga and Shinichi Sugita

Bronze Medal – United-States
composed of John Kraus, Joshua Johnson and Scott Green
The Vase de Sèvres prize -offered by the President of the French Republic and awarded to the team that obtained the best marks
for the buffet presentation – is won by Italy
ITALY ON THE TOP OF THE WORLD IN PASTRY ..