Luxury Travel Experience
Classic & Sportscar Tours ~ Escorted Driving Tours for Classic & Sportscar Enthusiasts.
These escorted driving tours are the best way to combine your love of driving great cars and tour the world in style and in the company of like-minded enthusiasts.
Our tours are fully planned removing the guesswork and trouble of organising your own trip. Researched by experiences well travelled and passionate classic and sportscar owners ensures that you journey in style, stay in excellent accommodation, enjoy fine food and wine and drive stunning itineraries in your own classic or a modern sportscar.
Our Luxury Travel Experience are created and delivered with you in mind. With us you can get your hands on a top luxury car and enjoy a truly esteemed service. No matter if you are taking a business trip or planning your leisure vacation; we will help you out to plan your journey according to your wishes
If passion lies in details, excellence is doing things with an extraordinary love. Headed by our passion for the excellence in sports cars, long experience in the hospitality, years of working in renowned restaurants with starred chefs and collaborations with stylists of international reputation we create personalized, outstanding Luxuey Travel Experiences.
Enjoy the Dolce Vita
If you're hoping to see some of the famous city of the Bel Paese, V.I.P. Racing Service can take you there; imagine yourself immersed in the warm steam of the lake , that the Etruscans began melting metals here or drive by the Costiera Amalfitana. Attend an opera at the Arena di Verona . Experience the Dolce Vita in the land of the Renaissance driving a sports cars.
If you're looking to expand your horizons in your cultural experiences, we will take you to visit the country which holds the largest cultural heritage, monuments and art of the world.
The theme parks offer a wide range of rides for all ages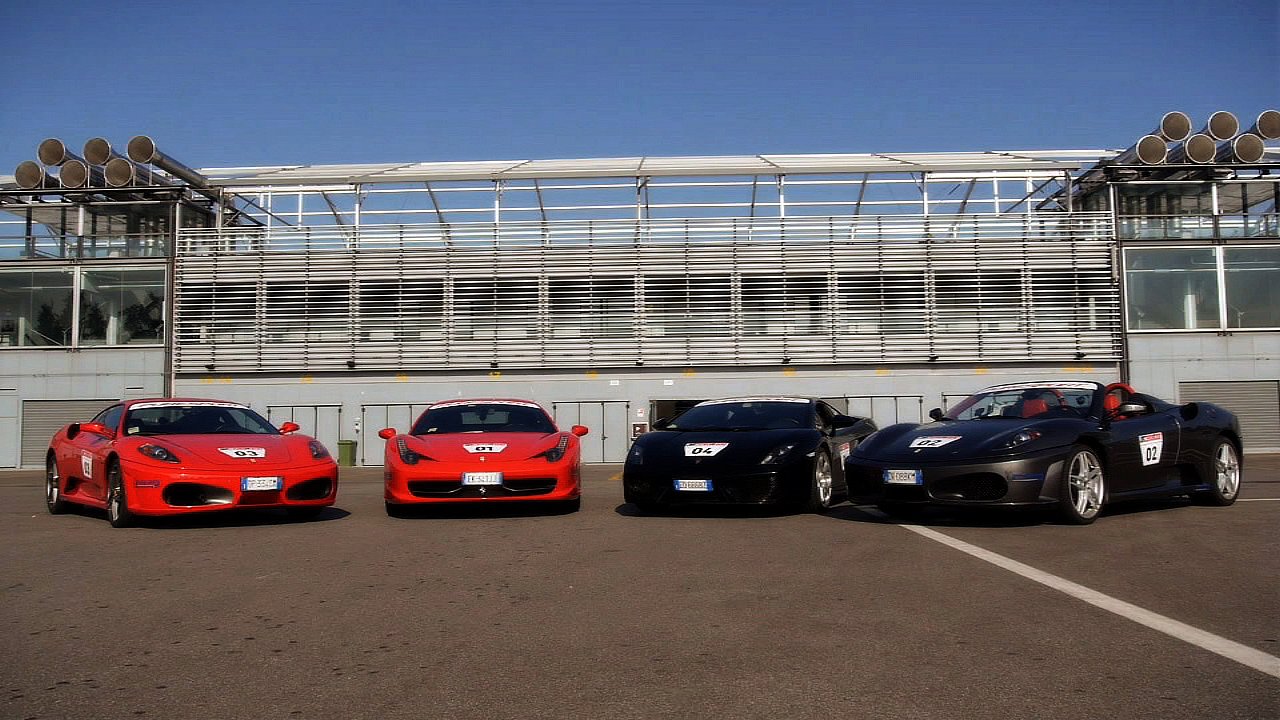 Live the Motorsport events
For the motor sports fans, be sure to catch the MotoGP at the Misano World Circuit Marco Simoncelli or catch the Imola round of the World Superbike event by driving a sportcar. Feel the glamour of the Monaco F1™ Grand Prix. If you want to take part in a game yourself, then pack your helmet and V.I.P. Racing Service will take charge of everything else.
Personalized tours of the best Italian wine and regional cuisine
Italy has always been a huge destination for food and wine loving tourists and it is one of the best places in the world to enjoy a gourmet wine tasting vacation. Italians love to eat and drink well! This is the land of Pesto, Parmigiano, Mozzarella di Buffala, Truffles, and Super Tuscans. The natural beauty of the Italian wine regions, the top quality wines (Barolos, Brunellos and Barbarescos, just to name a few) and the beautiful medieval & Renaissance villages and towns, all make an Italian food and wine experience unforgettable. Italy seems to offer the cultured visitor everything in one small package- an amazing artistic heritage, the highest percentage of luxury hotels and exquisite restaurants in Europe, superb dining, fashion, wine tasting, and gorgeous scenery.
The Slow Food movement began in Italy, which says it all.You can look forward to private and exclusive visits to Italy's most famous wine estates as well as some fabulous little gems that you have never heard of.
This luxurious private chauffeured food lovers tour offers some of the best gourmet experiences Italy has to offer such as Balsamic Vinegar acetaia tours and tastings, Culatello workshops (the Rolls Royce of ham), Parmigiano Reggiano tastings, Amarone and Franciacorta wines, and various Michelin starred gourmet gems. You'll visit the most beautiful towns in Northern Italy including Bologna, Ferrara, Venice, Verona and scenic Lake Como. Looking for the food and wine tour of a lifetime?
Take advantage to buy the Made in Italy
If you're a serious shopper, be sure to take an V.I.P. Racing Service vehicle or a sportcar so you can load up the trunk when you head to the Fashion District, our personal shopper will help you to find the right Prada bag or Gucci shoes .The luxury of having a Personal Shopper of your very own to count on for reassuring and discrete recommendations regarding what best suits you and your situation is now a possibility. You will have all the brand names, from the most prestigious to those handcrafted, right at your fingertips. Suits, ties, shoes and custom-made shirts. Vast selections of suitcases for formal encounters, business trips or get-away vacations. This tour is the perfect choice for any man who wants to update and enhance his personal look.
Taking your girlfriend shopping isn't your favourite pastime? Don't let her down with a "no", surprise her with a personalized shopping tour and the thrill of having a Personal Shopper that will take care of all her wants and wishes, escorting her around dozens of boutiques, shops and malls rush-free.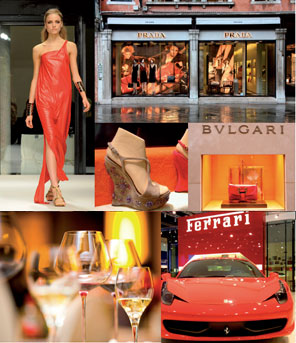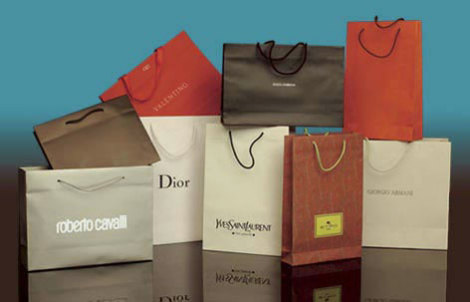 Indulge in the finest luxurious shopping experience in Italy The idea behind the concept of V.I.P. Racing Service Luxury Travel is for clients to have the finest shopping experience in style.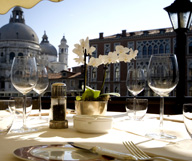 T
here is no better way to learn about a country's history than through its food and wine .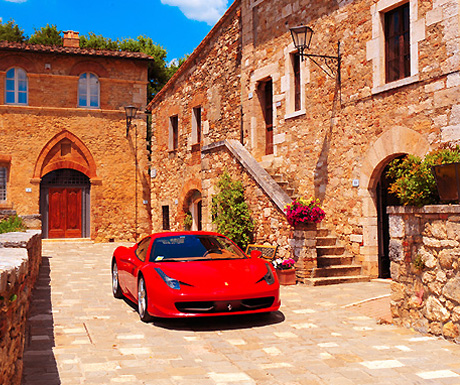 Italy is a country that embodies
"la dolce vita".
Start your trip the right way

by reserving an

Exclusive Sportcars Tour!